Experience the Magical World of Bioluminescence
As Seen In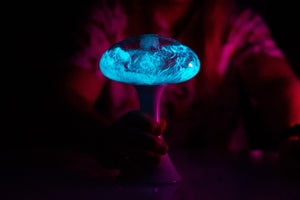 Mushlume UFO®
The Mushlume UFO® is a solar-powered showpiece for one of the world's most extraordinary phenomena: bioluminescence. This plankton aquarium is a living, interactive galaxy of bioluminescent algae that glows brilliantly blue when swirled at night.
Shop Now
Urbz® Hanging Planters
Hankering to grow herbs or houseplants, but don't have the space? Urbz® hanging planters create gardening room out of thin air. Use multiple Urbz® plant pods to grow an entire garden on any window.
Shop Now